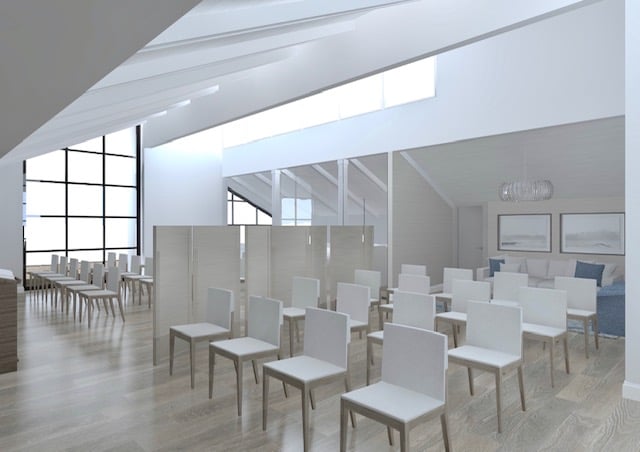 YOUR PLACE IN THE REMODELED SHUL
The Shul at Chabad RGV has become known as an address where all Jews of the Rio Grande Valley feel welcome and at home.
In an effort to give everyone an opportunity to have a part in the Shul by helping to offset some of the construction loan and to purchase brand new comfortable seating, which will include ample tables and chairs.

A more feasible option has been created beyond the larger dedication opportunities.
Now you can sponsor a seat(s) with 1 or even 12 installments, dedicating your place in the remodeled Shul.
About The Shul - Unleash Your Soul
Our newly remodeled upstairs sanctuary is home to a full service 'Shul'. The Shul features a full schedule of services and is open to all regardless of affiliation. At 'The Shul' you will find a warm, intimate & friendly atmosphere, traditional services blended with select prayers in English, instructions, Hebrew-English prayer books with a beautiful blend of melodies and spiritually uplifting prayers. Connect your consciousness to the divine. Come pray with us!